Testimonials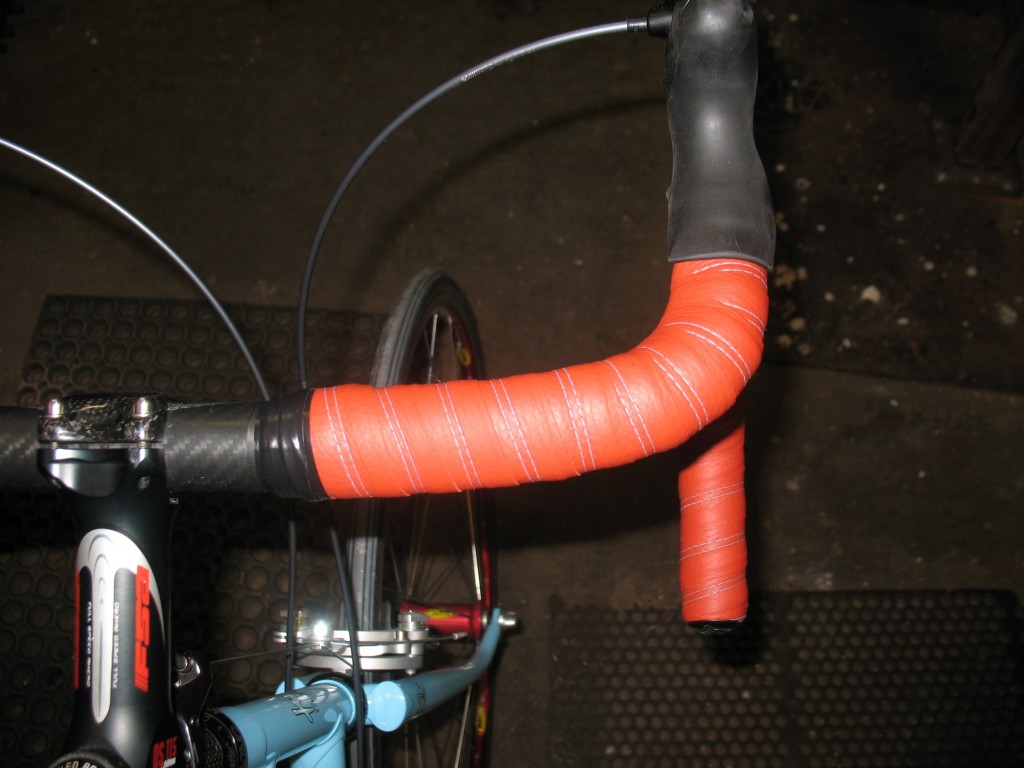 "I've been using HandleBra bar wrap now for the better part of a year and I've got to say, it's simply the best bar wrap of any kind I've ever used no matter what material the others were made of.
Admittedly I'm a close friend of Ray's, but any bias aside this has afforded me the opportunity to witness the great amount of effort and research he's put into his product.
This wrap is not just another Gucci product for your bike. It's extremely comfortable, is nearly indestructible, and wears for a long, long time and most importantly it's beautiful.
I recommend it to all my customers because I feel it represents the same level of quality that I believe my frames do."
Kelly Bedford
———————————————————————————————————————————————————-
"HandleBra has been a feature on a couple of my custom bikes and I've grown so fond
of the grip that nothing else feels right any more.
… It doesn't matter
if it's a stock tester for under 5k or one of the ubermachines."
"The underside of the wrap shows the real leather origins, and the edges are chamfered to lay flat as you wrap it.  Unwrapped, the leather is soft and supple."
"HandleBra's waterproof leather bar tape boasts a superb overall quality and feel plus multiple stitching and color options."
—————————————————————————————————————————————————————
wins best of show
NAHBS 2010
—————————————————————-
" The HandleBra is the nicest bar tape I have used. Its musty, rustic smell reminded me of my old local shop back in Iowa, the Cyclery which was in a basement and full of old leather helmets, shoes, saddles and so on. The tape wrapped effortlessly with superb results. It felt great in the hand and looks stunning. We are also carrying this product in our line going forward and look forward to putting this on some more bikes.